Friedrich & Andrea Lohmüller Site Memorial
It is with sadness that the Persistence of Vision Raytracer community advises that Friedrich Lohmüller - a long-time contributor and mentor to many of us - passed away in December of 2017.
For more than two decades Friedrich contributed his expertise in all things POV-Ray-related to the user community. He crafted the Insert Menu of ready-made objects, code snippets and scene templates that is found in several versions of POV-Ray that have a graphical UI. Additionally he created a huge collection of "how to" and tutorials on his personal site (f-lohmueller.de) which are considered one of the definitive unofficial references to the program.
Friedrich A. Lohmueller is/was like the go-to guy for all things POV-Ray. His art was beautiful, his explanations clear, and on the occasions when we exchanged email, he was as nice and humble as can be.
With the consent of Friedrich's widow, Andrea, the content of f-lohmueller.de is now being hosted on the povray.org server by private initiative of volunteers and will be permanently preserved as an archive of their works. For technical details of changes required for the re-hosting and related information, please consult the copyright page.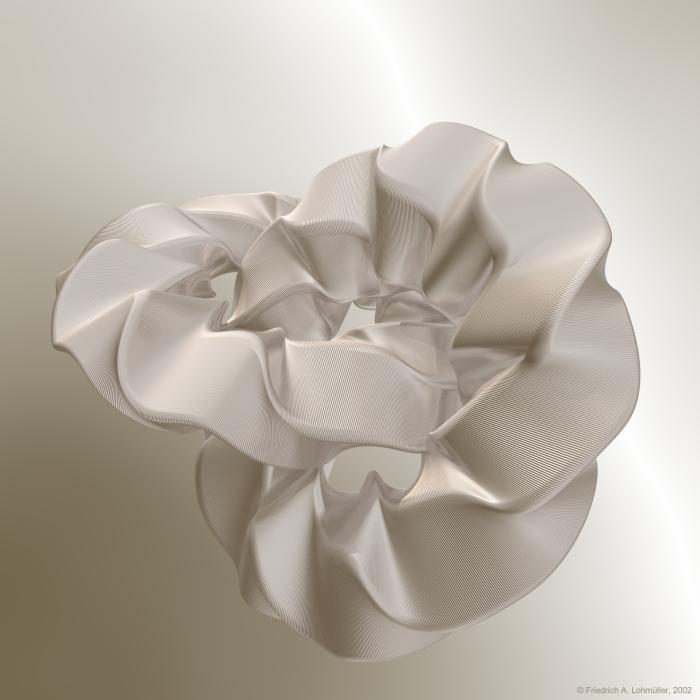 "Think and feel!" by Friedrich A. Lohmueller (2002)
Rest In Peace, Friedrich.